Karl Marx, Rivisitazione e prospettive, a cura di R. Fineschi, Milano, Mimesis, 2005. Assennato, Bellofiore, Cavallaro, Di Marco, Fineschi, Goldoni, Mancini, Rockmore.
The book on google books / Il libro su google books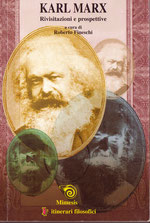 Click on the conver to read the book on google books.
Clicca sull'immagine per leggere il libro su google libri.